pølaroit – Pure EP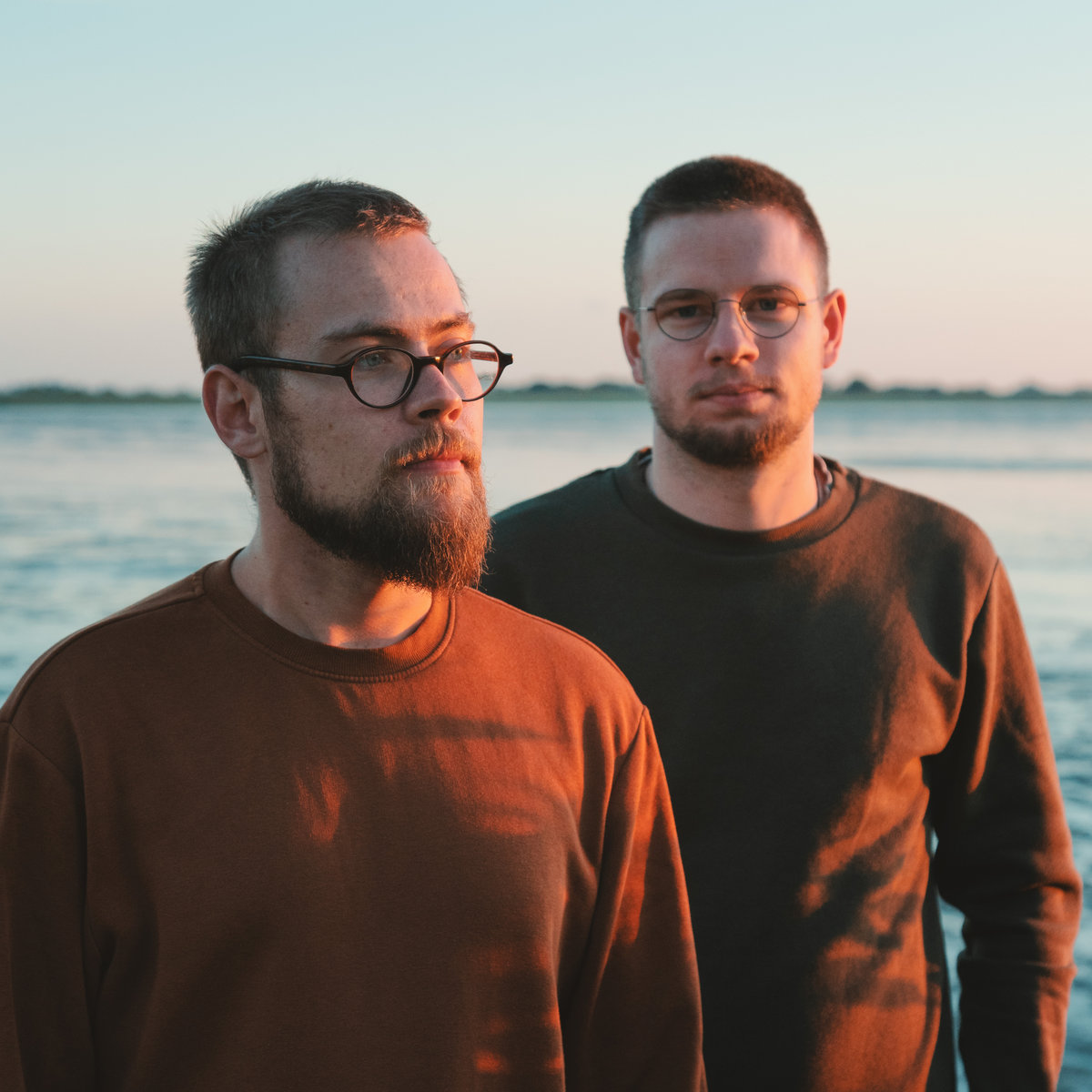 Space and time both play a role in pølaroit's music. A felt connection to Jonas and Marius' hometowns in Northern Germany, their geography, as well as a sense of pertaining to a specific instant in time, a generation, are both expressed in the duo's strain of melodic deep house, "We see our music as a snapshot of time and music," they say. The chosen name for the duo, pølaroit, is a reference to this idea of capturing a moment and it tributes both their northern roots (Polar) as well as the birthplace of techno (Detroit).
Jonas and Marius, both in their mid-twenties, grew up near Hanover – yet it was only in 2018 that they crossed paths for the first time. Prior to that, Jonas had been developing his own work as a pianist, influenced by neo-classical artists such as Nils Frahm and Olafur Arnalds as well as scoring pieces for film and advertisement. Marius on the other hand, who had been playing the drums since a young boy, started his musical path at sixteen deeply influenced by his interest in percussion and the urban electronic music scene of the time. When both met at a Christmas market in Hanover, after one too many cups of glühwein, they set a studio date just for fun. From that first day it became immediately clear to both that Jonas' melancholic piano melodies weaved themselves seamlessly to Marius buoyant beats, and that there was more than just "fun" happening in the alchemy of their sounds, "after a few hours only, the first draft of our track Firøye was born and we recognized that we worked pretty well together," says pølaroit.
pølaroit's debut EP, 'expedition into' (out via Stil vor Talent) defined the duo's moody sound somewhere in between melancholic downtempo and uplifting melodies, and captivated audiences around Germany. Their current EP, Pure, released via Christian Löffler's Ki Records, continues to draw on the dichotomy of these two emotions but this time around there's a bigger sense of presence and liveliness. Through the use of field recordings and vocals, pølaroit wants to rescue the human and organic element of creativity in their music, "Sometimes it's just a recording of rumbling leaves or organic textures that make the sound more tangible."
The idea of restoring the tangible in Pure stemmed from a desire to stand in contrast to the highly- produced and perfected aesthetics of the generation pølaroit belongs to. It also explains the duo's adoption by Ki Records, a label focused on electronic acts such as Janus Rasmussen and Löffler himself who are known for incorporating an organic finish into otherwise hard-electro, "We love the imperfect, human touch and want to transport this feeling into electronic music," says Jonas, "We recognised that everything gets faster and faster in our society, and that there is a certain perfectionism floating in our generation. That is not the way we see our music, we want to be more and more in the moment when creating," adds Marius.
The EP's track Underwater encompasses the desire for honesty by the use of a detuned piano, while the sound of waves that is heard throughout Cala calls forth a natural and earthly force. The title track, Pure features field recordings of a brick smashing against a wall – with it the veneer of perfection is also shattered. Their interest in "keeping things real" also informs the gear the duo chooses to work with – mainly analog synths and tape machines – as well as, of course, their collaboration with singers Luna Morgenstern on Perfect Strangers and Margret on Underwater who add warmth and intimacy to tracks through their voices. Their quest for an authentic, unreproducible sound is also the reason why playing live is an important part of pølaroit's act.
Through five incredibly catchy tracks, Pure is an EP which evokes nostalgia. The longing expressed through whimsical melodies and a full-bodied bass calls forth a time when things weren't always polished or airbrushed. Such an approach has uncovered the magic at the heart of pølaroit's music and what makes this enigmatic, astute duo so very special; their ability to create a mature and contemporary sound that retains purity. 
Released October 23, 2020 on Ki Records.