Iris Manta – Kilonova LP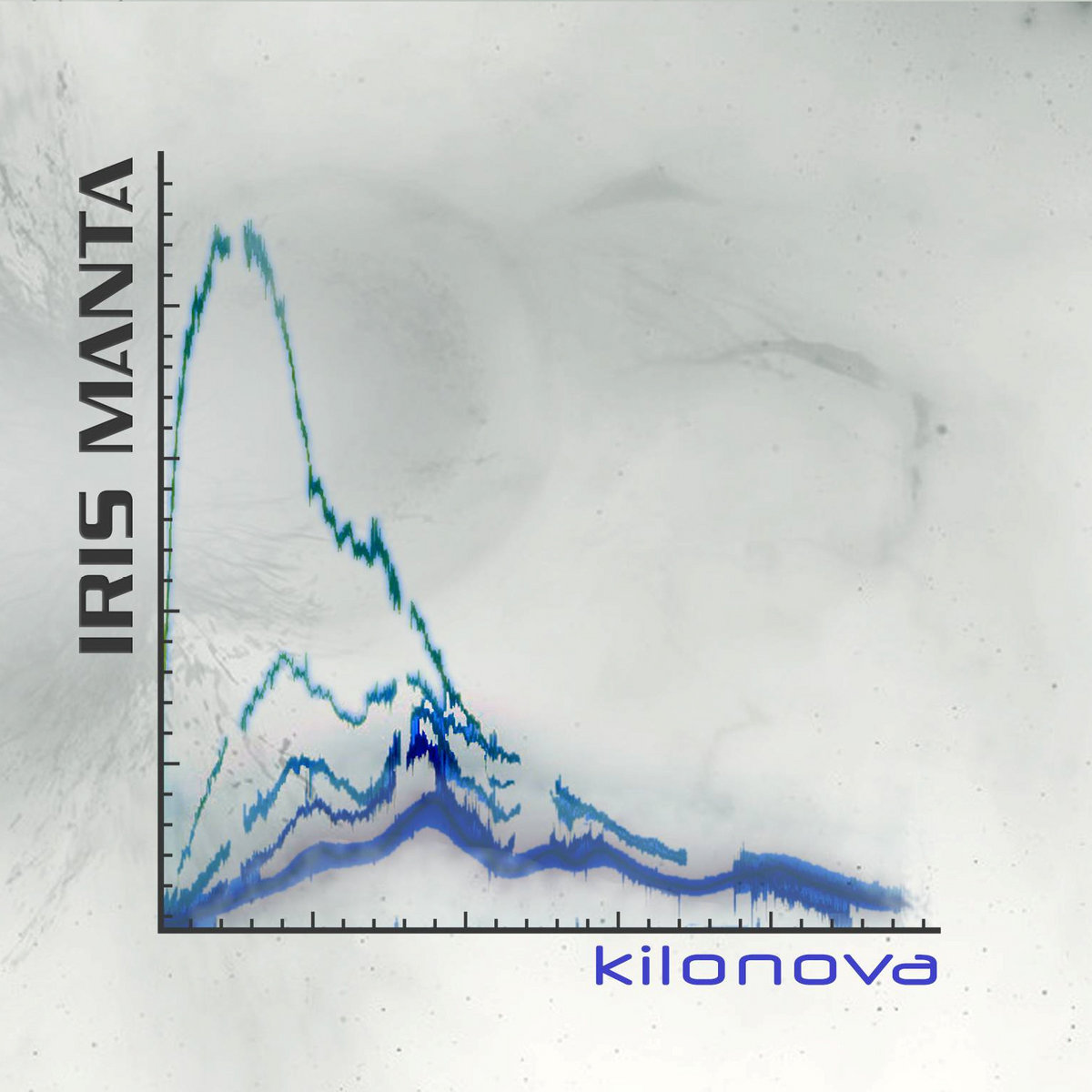 Three years after the release of the debut album "Mental Equations" from the solo project Iris Manta by Manos Zafirakis, it is with great enthusiasm that the second album entitled "kilonova" reaches the surface.
Although in both cases the electronic sound is the most dominant one, the approach to 'Kilonova" is completely different, as far as both the sound as the ideas that are developed. In the first album the mood was ambient, space synth ,cinematic, wandering, where the composer operated as an observer of universal images in an attempt to seek answers as to what it is that we observe and experience whether it be an illusion or the reality, if there is absoluteness, as well as whether everything is translated into mathematical equations.
Contrary, to the case of "kilonova" an attempt is made to decode astronomical events into music. Each piece represents a process taking place out there, like for example the homonymous track referring to the violent collision of neutron stars or Stellar sculptures concerning the impressive remnants left behind by a supernova explosion.
In other words, this time the approach is pragmatic rather than philosophic while the mood is turbulent. The maker tries to find himself amidst these natural processes, sense them, express them and describe them.
Of course, in the result greatly contributes the use of analog synthesizers, drum machine, while all the tracks on the whole are instrumental with a slight presence of vocoder vocals. Generally speaking, the style of music tends to be inclined towards synth wave.
"Kilonova" is a self-funded album and it circulates in both a digital form and online (Bandcamp, Spotify, Amazon, CDbaby etc.) as well as in physical form CD-R(digipack limited edition of 100 pieces). Released July 7, 2018.